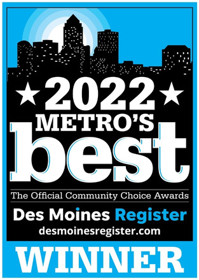 Luana Savings Bank has been voted as Metro's Best Bank, operating with around 100 employees among 6 locations. We provide a team atmosphere where new ideas are encouraged. Every staff member is important and appreciated. We understand a successful business relies on staff contentment to provide the best customer experience possible. Our extremely low turnover rate and employee longevity, as many as 50 YEARS OF SERVICE, is a testament to why professionals choose a career with Luana Savings Bank.
Current positions available at Luana Savings Bank
Only apply for one position - If you'd like to be considered for multiple positions please refer to this in your cover letter. If we find you're a better fit for another position we will move your application to that position at that time.
If you don't see an open position that fits your experience but still want your name in our hands, we encourage you to apply anytime using the General Application (All Offices) for future positions that may be a fit.