We will be closed on Monday, October 9 in observance of Columbus Day. Regular business hours will resume on Tuesday, October 10.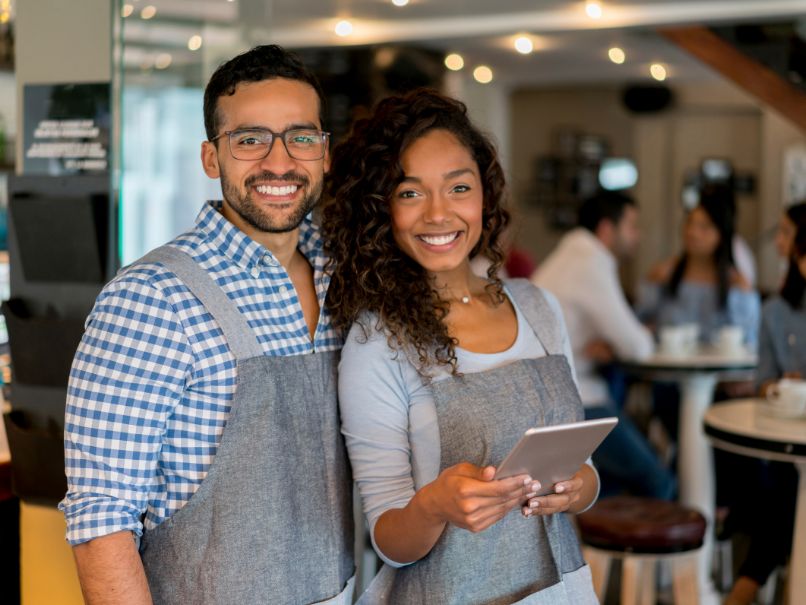 Luana Savings Bank offers a checking account and bookkeeping options to simplify the management of your businesses' finances, including integration to Intuit's Quicken, QuickBooks Desktop, and QuickBooks Online through Intuit's Web Connect and Direct Connect technologies*.
*Web Connect is a method in which a QFX or QBO file is manually exported from Online Banking, then manually imported into Intuit's Quicken (QFX file) or QuickBooks (QBO file). Direct Connect allows automatic synchronization from within Intuit's Quicken or QuickBooks and requires your Online Banking username and password to function. In accordance with our Online Banking Agreement, please keep in mind that you are solely responsible for all transactions executed under your credentials, even if those are performed fraudulently. Therefore, if you share your Online Banking username and password with Intuit, and if Intuit were to experience a security issue resulting in fraudulent transactions, or if Intuit mistakenly transfers funds on your behalf, you are solely responsible for those transactions and any losses.