Today's Mortgage Rates
Rates below are for single-family, primary home. Mortgage rates lock for 30 days for purchases and refinances.
Effective Date: December 6, 2023
| Loan Amount | Rate | APR* | Payment Example (Monthly) |
| --- | --- | --- | --- |
| $200,000 | 6.375% | 6.423% | $1,247.74 |
Effective Date: December 6, 2023
| Loan Amount | Rate | APR* | Payment Example (Monthly) |
| --- | --- | --- | --- |
| $200,000 | 6.125% | 6.175% | $1,701.25 |
Rates are updated on business days at approximately 10:00 AM CDT. On federal holidays, the rates will be updated the following business day.
*APR = Annual Percentage Rate.
Rates are based on 780+ credit score. Rates are effective at the time of publication and are subject to change. Actual rate may be higher based on credit history, occupancy and LTV. Rates assume a 75% TLTV for a single-family, primary residence home. The payment example does not include taxes or insurance and the actual payment obligation may be greater. All loans are subject to approval. Includes closing costs associated with a loan. Please contact your local lender to receive a rate quote customized for you.
Ask us about our specialized Home Loan Programs
Including but not limited to:
No Closing Cost Option
for your purchase or refinance
Low-to-Moderate Income Home Loans
for lower income borrowers & credit scores
First-Time Home Buyer
30 year fixed rates for loans up to $250,000
12 Month Rate Lock
Lock great long-term rates up-front during construction phase
Professional Program
Home loan options for Doctors, Dentists, and Lawyers
First-Time Homebuyer Grant
Up to $7,500 Down Payment or Closing Cost Assistance
The FHLB Des Moines Home$tart® Grant Program offers up to $7,500* towards down payment and/or closing cost assistance. Available to qualifying first time home buyers earning up to 80 percent of area median income for the location of the residence being purchased. Contact us to learn more.

*Subject to credit approval.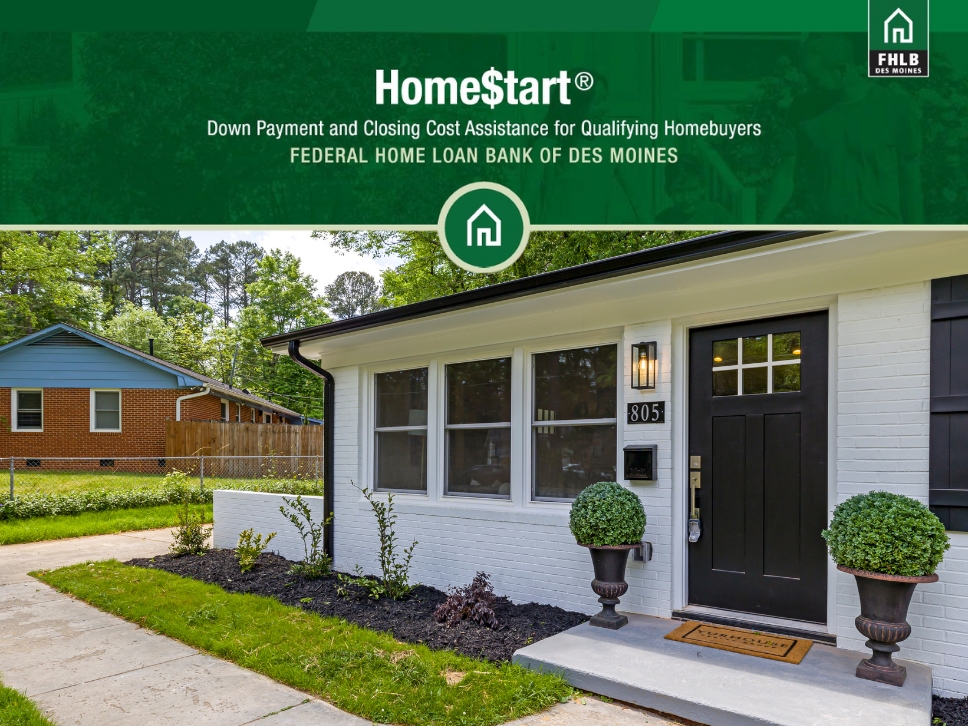 Meet our Residential Loan Officers
Our experienced loan officers are available to help you navigate the home buying process.