We will be closed on Monday, October 9 in observance of Columbus Day. Regular business hours will resume on Tuesday, October 10.
How To Prevent Identity Theft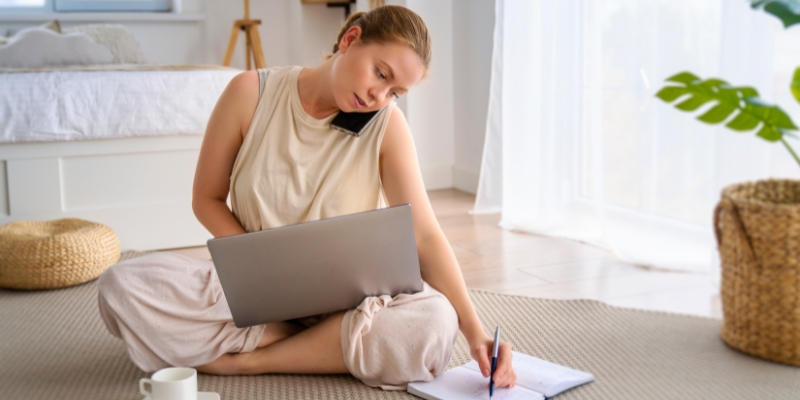 What is Financial Identity Theft?
Financial Identity Theft is the act of one person posing as another individual for monetary gain.
A stolen identity can be used for opening credit or store card accounts, opening savings or checking [bank] accounts, securing loans, stealing tax refunds, obtaining employment, establishing residence and utilities, and accessing or changing additional personal accounts/information.

How to Prevent Identity Theft
Identity theft can occur when a criminal gains access to personally sensitive, private information, including social security numbers, bank information and account number(s), credit card information and account numbers, etc.
Personal Information
Keep a close eye on your Purse/Wallet; never leave them unattended in a public location
Store personal and financial information - including credit card offers and statements - in a safe, secure location
Shred/burn/destroy personal and financial information when no longer needed
Don't share personally sensitive information, like a Social Security Number, over the phone unless YOU initiated the call
If your Social Security Number is used as an ID number for health insurance, drivers license, etc., request an alternate account number be created
Limit the number of personally identifying items you carry in your purse/wallet
If an establishment wishes to copy or scan your drivers license, ask if this is required, and/or if there is an alternate method
Credit Cards & Checks
Never use credit cards/checks if you question the vendors' reputability
Limit the number of credit cards you carry in your purse/wallet
Observe and test the card reader, such as those used by ATM's and gas pumps, before inserting your card. If they protrude significantly or are unsteady, wobbly, or appear broken in any way, do not use the machine.
If you've been issued a "Chipped" EMV card, "Dip the Chip" rather than "Swipe the Stripe".
Shred/burn/destroy credit card offers that you receive in the mail
See Also: Debit Card Safety
Postal Mail
Don't leave payments or personally sensitive outgoing mail for carrier pick-up; drop these items off at the post office instead
Report to your local post office immediately if you suspect you are missing mail or there has been mail tampering which is a felony.
Electronic Mail/Internet
NEVER share personally sensitive information via e-mail
NEVER respond to e-mail that asks for personally sensitive information, even if the message uses a scare tactic. Reputable organizations will use the phone to communicate urgent messages.
Don't share personally sensitive information with websites that appear un-reputable (outdated design, poor English grammar, misspellings, or punctuation, no SSL security method in use, etc)
Don't share personally sensitive information with a website unless you initiated the connection to that website (including clicking on Advertisements or Links)
If possible, don't save personally sensitive information on your computer
Ensure Spyware/Virus/Malware protection is installed on your computer and up-to-date
Ensure your computer automatically installs Operating System software updates
Use a software AND hardware firewall
See Also: Internet Safety and E-Mail Safety
Consumer Credit/Loans
Place a Security Freeze on your credit report
Uncovering Identity Theft
Keep an eye on your financial activity. If you suspect fraudulent charges, contact the financial institution that issued the account immediately!
Obtain and review your entire credit report at least annually from each of the three main National Credit Reporting Bureaus. See Consumer Credit for more information.
Responding to Identity Theft
1. If you suspect Identity Theft, contact your financial institutions immediately, including Luana Savings Bank, to help safeguard your existing accounts.
2. Contact any one of the three main National Credit Reporting Bureaus to place a fraud watch on your credit reports. This will help prevent a criminal from opening credit card, store card, other credit accounts, and loans in your name.
3. Contact local law enforcement and file a police report.
4. Contact the IRS to obtain a PIN for filing taxes so that your refund isn't stolen.
5. Visit https://identitytheft.gov. Here you'll find recovery plans with additional steps and also be able to report the crime federally.