We will be closed on Monday, October 9 in observance of Columbus Day. Regular business hours will resume on Tuesday, October 10.
Debit Card Safety
Protecting Your Debit Card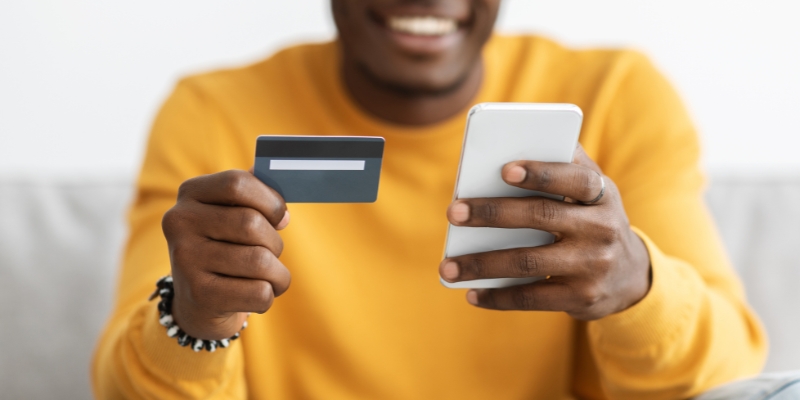 When, Where, and How to Use your Debit Card
Your Debit card is designed to work both in Shazam network compatible ATM machines, and also with vendors who accept MasterCard® credit cards. When you use your debit card, either at an ATM or as a Credit Card, the money is instantly withdrawn from your account. Therefore, it's critical to guard the safety of your card to protect your checking account funds.
Debit cards can be used everyday - similar to but more convenient than a check - such as for groceries, fuel, paying bills, and entertainment. They also allow you to withdrawal cash from ATM machines. Due to the direct link debit cards have to your funds, credit cards are more appropriate for trips, vacation, and large purchases. Both credit and debit cards are protected by federal law to cap losses due to fraud. As an added precaution, always carry an appropriate alternate form of payment (cash, check, or credit card) along with your debit card.
Avoiding Vulnerable Situations
You should take many of the same precautions with a debit card as you do with any credit or store card, including:
Keep a close eye on your Purse/Wallet; never leave them unattended in a public location
Do not share your card number over the phone or Internet unless you initiated the call or transaction
Don't enter your card information into unsecured web pages (See Also: Internet Safety)
Observe and test the card reader, such as those used by ATM's and gas pumps, before inserting your card. If they protrude significantly or are unsteady, wobbly, or appear broken in any way, do not use the machine.
Protect your Debit Card PIN number: Don't share/write down this number, and hide your PIN from others (including cameras) when entering it into a keypad
When possible, withdrawal cash from ATMs at financial institutions rather than from public kiosks, entertainment venues, etc.
Avoid Portable ATM machines unless absolutely necessary
Be on the lookout for suspicious individual(s) or activity surrounding ATMs
Use only well lit, unobstructed ATMs
When driving up to an ATM machine, keep the car running, doors and windows up and locked, and keep a space among other vehicles to be able to drive away immediately if required. If someone is blocking your escape, do not start your transaction until the area has been cleared.
Online Purchases
ONE OF THE SAFER WAYS TO COMPLETE AN ONLINE TRANSACTION IS THROUGH A THIRD PARTY PAYMENT PROCESSOR, such as PayPal, Google Wallet, or Amazon Payments. These products use a dynamic process to complete a transaction, similar to the operation of an EMV card, leaving little to no usable data with the vendor in the event they were breached. To increase security further and prevent unauthorized transactions from someone who may have your username and password, consider enabling two-factor authentication. After supplying your username and password, you'll need one more form of identification before the transaction will process. This may be as simple as responding to an app that pops up on your tablet or smartphone, or entering a code sent via text message.
If you choose to use a payment card online, CONSIDER ACTIVATING ADDITIONAL FREE PROTECTION BEFORE USE, like Verified by Visa (VbyV) or Mastercard SecureCode (MCSC). During enrollment you'll create a password; online shopping sites that support VbyV or MCSC will require that password at checkout which would thwart a criminal.
IF USING A TRADITIONAL CARD ONLINE, CREDIT CARDS ARE PREFERABLE OVER DEBIT. Although both offer fraud protection, Credit Cards don't have direct access to your funds.
Before providing card numbers, account numbers, or online banking credentials to a 3rd party payment processor, accounting software, or finance software like Mint.com, consider the risks if that company were to be breached and if that outweighs the risk of not using such a product.
Detecting Debit Card Problems
We do our best to monitor your accounts for suspicious activity and will call you if we detect questionable transactions. However, you can help us by checking your current online banking statements several times per month for irregularities. The sooner you notify us of irregular activity, the less you'll likely lose due to the fraud.
Responding to Debit Card Problems
Please visit the Lost or Stolen Card page by using the permanent link at the top of our website.