We will be closed on Monday, October 9 in observance of Columbus Day. Regular business hours will resume on Tuesday, October 10.
Top 1% of Most Efficient Community Banks Nationally
Luana Savings Bank has been featured as one of Bauer Financial's "50 Most Efficient Community Banks" ranking at the 34th position nationally. To make the list, Bauer Financial requires certain capital ratios and star ratings, and the bank must be classified as "well capitalized" by Federal Regulators.
The ranking system is based on financials for June 30, 2016 as reported by federal regulators, published in Bauer Financial's Jumbo Rate News 33:36. Bauer Financial is an independent bank research firm reporting on and analyzing the performance of U.S. banks and credit unions since 1983. Bauer Financial is not affiliated with Luana Savings Bank. Learn more online at www.bauerfinancial.com. 1% calculated based on 6018 FDIC-insured community banks as defined by Bauer Financial.
Luana Savings Bank makes "Top 100 Farm Lenders" Nationally
Luana Savings Bank was ranked nationally by the American Banker's Association (ABA) in their "Top 100 Farm Lenders Ranked by Dollar Volume" list which included 24 other Financial Institutions throughout Iowa. Total Farm Loan data was obtained by the ABA from the FDIC in 1Q of 2016.
"ABA has been dedicated to providing advocacy, information, training and education for banks that make and service agricultural loans or provide credit and other financial services to those living and working in rural America for more than 100 years."
To learn more, visit www.aba.com.
Adam Zeien Joins Luana Savings Bank
Luana Savings Bank is happy to announce the hiring of Adam Zeien as an Agricultural Loan Officer at the New Hampton branch. Adam and his family have been in the New Hampton area all their lives with Adam formerly serving at the Five Star Cooperative in New Hampton. Adam commented, "This is something I have always desired, being in the lending business, and I feel my local roots will be a huge benefit to our community. I am absolutely thrilled at the chance to work with our local farming community."
Adam can be reached at our New Hampton location at 800-394-2116. NMLS #1520271.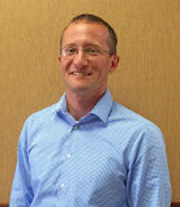 Luana Savings Banks Promotes Allanda Gehling
Luana Savings Bank is happy to announce the promotion of Allanda Gehling to a Mortgage and Consumer Loan Officer. Allanda and her family have lived in the Calmar area all of her life. Allanda currently serves as Treasurer for the Calmar Library and as a Rosary Society Circle Leader at her local church.
Allanda has served at Luana Savings Bank's Ossian office since 2007 in several capacities which include customer service and over the past several years has worked in the Secondary Mortgage Home Loan Department. Allanda commented, "My time working in our Secondary Mortgage Department gives me valuable experience in financing to not only serve the Ossian area but all residents in Winneshiek County. I am looking forward to this opportunity to sit down and talk financing for homes and all consumer needs." Allanda's local presence and exceptional service skills will greatly benefit the community and anyone seeking her financial advice and abilities at Luana Savings Bank.
Allanda can be reached at our Ossian location at 563-532-7022. NMLS #1476732.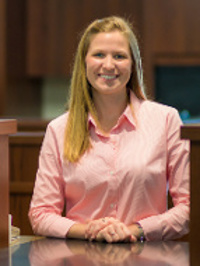 New Branch Location Opened
Luana Savings Bank is proud to announce that we've opened our newly constructed Ossian, IA branch to the public! This will allow us to continue to grow so that we may adequately serve the needs of our customers and local community.
Our Ossian Branch provides the same great resources of our other Branches, such as Loan Officer availability Monday through Saturday, Full Deposit Servicing, Automatic Coin Sorting, Drive-up Teller, and Complimentary Beverages. In addition, Ossian offers free public Wi-Fi and a community Meeting Room with a wireless video projector able to accommodate up to 15 individuals, available to bank customers by appointment. Please Contact the Ossian Branch directly to reserve this venue or receive additional information.
Online & Mobile Banking Upgrade Announced
Luana Savings Bank is excited to announce the latest evolution of our Online Banking product - a unified, cross-platform experience. Regardless of whether you access Online Banking from a tablet, phone, notebook, or desktop device, Online Banking will always look and feel familiar, dynamically optimizing its layout to most efficiently use your device's display no matter the size. And, you can be assured that no matter what type of device you log in from, the same, full functionality of our Online Banking platform will only be a mouse click or finger tap away!
The upgrade also unifies the Bill Pay interface, adds cross-platform and cross-device stability, and additional features that may be activated at a later date.