We will be closed on Monday, October 9 in observance of Columbus Day. Regular business hours will resume on Tuesday, October 10.
Luana Savings Bank makes "Top 100 Farm Lenders" Nationally
Luana Savings Bank continues to be ranked nationally by the American Banker's Association (ABA) in their "Top 100 Farm Lenders Ranked by Dollar Volume" list which currently also includes 15 other Financial Institutions throughout Iowa. Total Farm Loan data was obtained by the ABA from the FDIC in 2Q of 2017.
"ABA has been dedicated to providing advocacy, information, training and education for banks that make and service agricultural loans or provide credit and other financial services to those living and working in rural America for more than 100 years."
To learn more, visit www.aba.com.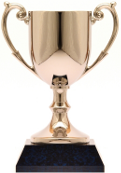 2017 Top Workplaces Award by Des Moines Register
Luana Savings Bank has been awarded a 2017 Top Workplaces honor by the Des Moines Register. The Top Workplaces lists are based solely on the results of an employee feedback survey administered by WorkplaceDynamics, LLC, a leading research firm that specializes in organizational health and workplace improvement. Several aspects of workplace culture were measured, including Alignment, Execution, and Connection, just to name a few.
To learn more, visit www.topworkplaces.com and www.workplacedynamics.com.

Luana Savings Bank voted Metro's Best
The West Des Moines Register has announced Luana Savings Bank as a Metro's Best first-round winner in the Bank/Credit Union division in West Des Moines. The first place winner from each of the categories in each community is going head-to-head with the category winners from the other communities for the chance to be named The Des Moines Register Metro's Best.
Contestants were written-in and voted for by members of the public from June 13th through the 23rd. Final voting will be held online September 26th through October 8th, 2017.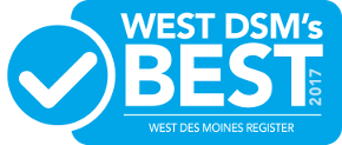 Ben Larson Joins Luana Savings Bank
Luana Savings Bank is happy to announce the hiring of Ben Larson as a Loan Officer at their New Hampton branch. Ben graduated from New Hampton High School in 2012 and continued his education at Wartburg College where he graduated in 2016. Ben formerly served at Hogan-Hansen, P.C. in Mason City. Ben commented, "I am extremely excited to have the opportunity to work in the place where I grew up and call home. Coming back to New Hampton just felt natural to me. I love this town and I felt having that connection to the community and its members would no doubt help me in the banking business. I'm really looking forward to helping the community members with their credit needs."
Ben is available to contact for any loan or credit needs. He can be reached at Luana Savings Bank's New Hampton location at 1-800-394-2116.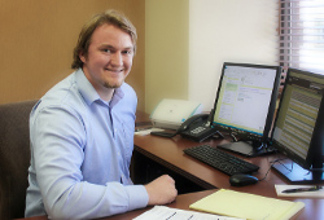 Seifried & Brew, LLC, a community bank consulting and risk management firm, ranks Luana Savings Bank as a high-performing bank in its prestigious 2016 S&B Top 15th Percentile. This designation is assigned to banks whose overall performance ranks them within the top 15 percent of all community banks in the nation. To receive this distinguished honor, Luana Savings Bank demonstrated exemplary performance by managing their exposure to risk while maintaining a notable level of reward. The ranking is based on the S&B index, which measures individual bank performance and then compares banks across the United States. The banks included in this index have assets between $10 million and $30 billion. The S&B Top 15th Percentile ranking has been released every year since 2011. Whereas other organizations rank bank performance, the S&B composite score takes into consideration both risk and reward. "The S&B Top 15th ranking says to bank customers that their bank demonstrates exemplary management and safety as an institution." states J.C. Brew, president & CEO of Seifried & Brew.
View the statistics here!