We will be closed on Monday, October 9 in observance of Columbus Day. Regular business hours will resume on Tuesday, October 10.
2020 Metro's Best "Bank or Credit Union" Awarded to Luana Savings Bank
September 13, 2020 – Luana Savings Bank has been awarded the honor of Metro's Best Bank or Credit Union 2020. The Des Moines Register's Metro's Best is the annual reader-voted competition for local businesses within the Des Moines Metro area and surrounding communities where the Des Moines Register and Des Moines Register's Community Publications are distributed.
Voting ran from September 10 - October 3, 2020 and Final Results were announced by the Des Moines Register online and in Datebook on November 19, 2020.
Luana Savings Bank previously held the title of West Des Moines' Best Bank or Credit Union two years running as local competitions were held in many of the communities surrounding the Metro. However, beginning this year, the Des Moines Register streamlined the process into a single prestigious competition encompassing the entire Metro and surrounding communities.
"Having previously been named West Des Moines' Best Bank was something we were proud of. Now having the grand title of Metro's Best Bank is something we're absolutely ecstatic to hold. What makes this so special is this competition is reader- and consumer- voted. We're here to serve our communities and this tells us we continue in the right direction." said Blake Schultz, EVP of Luana Savings Bank's newest Norwalk office.
Luana Savings Bank was established in 1908 and is now the 11th largest community bank in the State with offices in Luana, Ossian, New Hampton, Polk City, Clive, and Norwalk.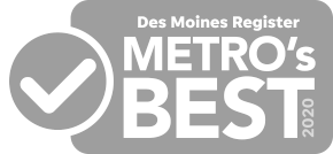 2020 Top Workplaces Award by Des Moines Register
September 13, 2020 – Luana Savings Bank has been awarded a Top Workplaces 2020 honor by The Des Moines Register. The list is based solely on employee feedback gathered through a third-party survey administered by employee engagement technology partner Energage, LLC. The anonymous survey uniquely measures 15 drivers of engaged cultures that are critical to the success of any organization: including alignment, execution, and connection, just to name a few.
"In times of great change, it is more important than ever to maintain a connection among employees," said Eric Rubino, Energage CEO. "When you give your employees a voice, you come together to navigate challenges and shape your path forward based on real-time insights into what works best for your organization. The Top Workplaces program can be that positive outcome your company can rally around in the coming months to celebrate leadership and the importance of maintaining an employee-focused culture, even during challenging times."
"We continue to have solid growth and success within our organization and are now nearing 100 team members who have helped to make that happen." said David Schultz, Bank President. "It's as important as ever to keep our culture and values strong. Receiving this award consecutively over the last several years supports our commitment to making that happen for our outstanding team now and into the future."
To learn more, visit topworkplaces.com and www.energage.com.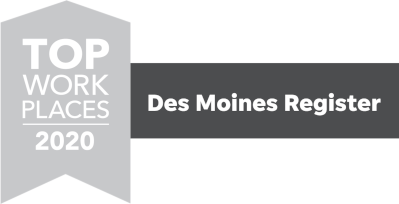 Luana Savings Bank Continues Advancing as a "Top 100 Farm Lender" Nationally
Luana Savings Bank has once again advanced as ranked nationally by the American Banker's Association (ABA) in their "Top 100 Farm Lenders Ranked by Dollar Volume" list, also advancing to the 5th position among Financial Institutions throughout Iowa. Farm Loan data was obtained by the ABA from the FDIC in 2Q of 2020.
"ABA has been dedicated to providing advocacy, information, training and education for banks that make and service agricultural loans or provide credit and other financial services to those living and working in rural America for more than 100 years."
To learn more, visit www.aba.com.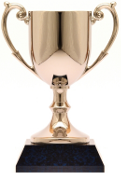 Farm Bureau Day at Capitol
Luana Savings Bank Agricultural Loan Officer, Geordan Hanson, was among a group of Farm Bureau members from across the state who traveled to Des Moines for Farm Bureau Day at the State Capitol. Geordan had an opportunity to visit with Representative Mike Bergan to discuss three major Farm Bureau issues which included veterinarian programs and incentives, farm driving permits for students, and property taxes and mental health. Representative Bergan was kind enough to give Geordan and other lucky members an in-depth tour of the Capitol Dome for this bird's eye view as well as tours of both the House of Representatives and Senate Chambers.
Luana Savings Banks believes community involvement is essential and provides both employees and customers opportunities and incentives. We continue to be proud of our employees' and customers' accomplishments and involvement.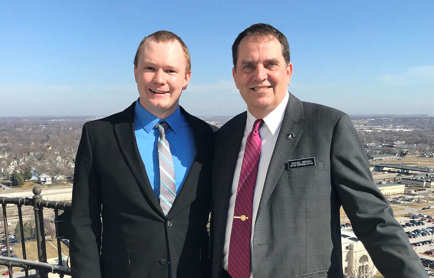 In memory of Robert August Schultz, who recently passed away.
Robert, a lifetime native of Luana, Iowa, was crucial in helping shape Luana Savings Bank into the community-driven, nationally-recognized, successful institution it's become today. Robert was born into agriculture, the lifeblood of Northeast Iowa. Robert became involved at Luana Savings Bank while continuing to run his own farm. This work ethic and first-hand Ag knowledge grew Luana Savings Bank into what it is today. Robert helped grow Luana Savings Bank through offering flexible, fair products and services needed by his fellow neighbors. Even at 95 years young, Robert continued to participate in Bank operations and thoroughly enjoyed visiting with staff and customers at the Luana branch on a daily basis. Today, Luana Savings Bank continues to outpace metropolitan financial institutions because we continue to embrace those same neighborly values instilled by Robert Schultz.