Patricia Dyar, Retired Executive from John Deere Financial, recently joined Luana Savings Bank's Board of Directors.
From a small, 120-acre dairy farm in northeast Iowa to executive roles including President of John Deere's bank in Brazil, Patricia Dyar's career covers a 30+ year finance and banking journey with an impressive leadership trek across many functional areas during her tenure at John Deere Financial. Her experience includes: accounting & finance, collections, agricultural lending, construction marketing, agribusiness sales, and human resources. Her leadership involvement extends beyond John Deere Financial and includes leading charitable and philanthropic activities that have benefited the Des Moines and Dyersville communities. Dyar has served in capacities such as the Junior Achievement of Central Iowa board of directors, including board chair, and on the Metro Women Connect advisory board for Women Lead Change.
Dyar earned her BS in Public Service and Administration in Ag and MBA from Iowa State University. In retirement, Patricia spends time as an executive coach and speaking to university finance and international business classes about her career and sharing key learnings.
"We're very happy to welcome Patricia to our board. Patricia has established an impressive record of leadership, philanthropy, and character throughout her career. That, paired with her extensive financial knowledge and industry experience, will be a great asset for the bank," said Luana Savings Bank's President, David Schultz.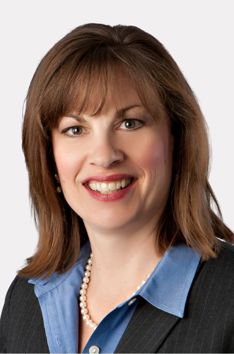 Patricia Dyar
Bank Director
Retired Executive
Des Moines, IA